Please fill out the form to have a helpful representative Contact You.
Your privacy is important to us.
We DO NOT share your information.
The Fence Company
Your San Diego Fence Company for San Diego Fencing Services
The Fence Company has over 20 years of experience as a licensed, bonded and insured San Diego fence company. We provide a variety of fencing products and offer our San Diego fence services at an affordable price. We specialize in vinyl,wood, and chain-link fence installation. Installing a vinyl fence will keep your fence looking new for years to come. Craftsmanship and quality service comes first for The Fence Company. If you are looking for wood fence, vinyl fence, chain link fence, pool fence or fence staining then we are the right company to help you with your San Diego fence installation!

Here at "The Fence Company" we know that there are many choices when it comes to San Diego fencing services, products, and contractors. Our main goal is to provide our customers with a superior level of service that is unmatched by any other fencing company and to supply a quality product that will last for years. We believe in treating our customers the way we would want to be treated if we were in their shoes. We strive to produce quality craftsmanship and accomplish this by limiting the number of customers in our schedule to ensure the attention you deserve. Once we begin your job, we will be there until it is complete and you are satisfied. We stand behind our product and believe in providing you the ultimate level excellence through our San Diego fence company.
Choose us as your next Vinyl Fence Contractor. We are proud to offer many Vinyl Fence products to choose from, and we have been installing Vinyl Fencing since 1996. We offer Duramax Vinyl, Bufftech Vinyl, and Westech Vinyl fencing products.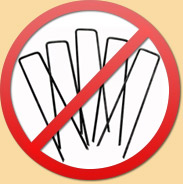 We utilize high quality GuardDog
exterior wood screws
The Fence Company was a featured contractor in several episodes of A&E's Flipping San Diego
A&E Flipping San Diego – DuraMax DuraGrain Vinyl Fence
---
A&E Flipping San Diego – DuraMax Scalloped Vinyl Fence
---
| | |
| --- | --- |
| Costco Optical Lab | San Diego Police Officers Association |
---
Costco National City AmeriStar Aluminum Fence
| | |
| --- | --- |
| Before | After |
---
Pt. Loma Nazarene College Tennis Court Chain-Link
---
Block wall installation with Westech vinyl fence and stamped concrete
---
Duramax 4′ High White Vinyl Picket
| | |
| --- | --- |
| Before | After |
---
Richmond St. Lattice
| | |
| --- | --- |
| Before | After |
---
DuraMax DuraGrain Adobe Vinyl Fence
| | |
| --- | --- |
| Before | After |
---
DuraMax Cedar DuraGrain
| | |
| --- | --- |
| Before | After |
---

Thank you so much! YOU are AWESOME!
I can't express how happy I am with the job you did! You took such care with each detail of the finished project – it was like you were putting up the retainer wall and fence at your own home! From beginning to end, it was such a pleasure to work with you! I am so proud of the fence that is now surrounding my home. You are a true professional who cares about his work and it shows! Being new to my neighborhood, it's been a great way to meet the everyone on my block because they stop & ask, "Who built your fence? It looks beautiful", & I couldn't agree more, I love it!

THANK YOU! – Craig Herrera

"The fence looks great! Thanks again for all of your work on our fence – it has been a great experience working with your company – your service and installation have been very professional & timely, and we appreciate that."
-Xochitl & Guillermo

---
*Competitors Bids are subject to review for legitimacy and may not be honored.